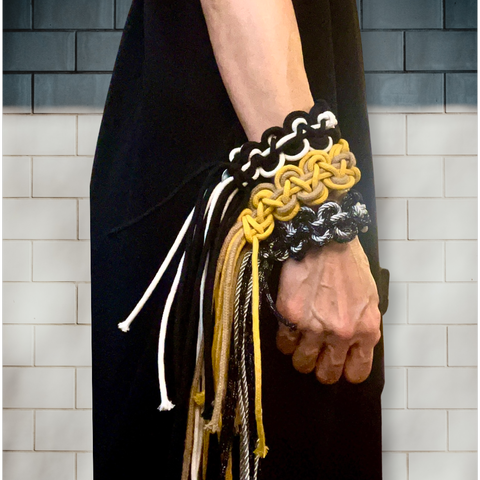 Cuff Bracelets
Our Cuff Bracelets make use of leftover cords from our bags to minize wastage.
They are designed to be worn as bold statements on their own or as an accent to your Bound bag.
Each Bound cuff bracelet is constructed to fasten on easily, and securely with strong magnets, making putting and removing them a breeze.